How much do you enjoy improv piecing? Here's a new opportunity to LOVE it. I speak to people and groups all over this region and have found that traditional quilters who don't like improv quilts just don't "get it" and either hate them or are afraid of them. So I decided to offer this improv block of the month (IBM).
Are you now thinking "maybe I'll do it" or "no thanks" to giving this new concept a try? Before you go, let's count down a couple of reasons to say "YES."
5. At the very least, you'll learn something new.
4. If we're successful, you'll love improv piecing.
3. We will learn using improvisational concepts that lean heavily on traditional blocks. So if you're already a quilter, you'll be able envision what we're shooting for as we build each part of the quilt.
2. We will learn employing the no-rules quilting. This means that you can't make a mistake. EVERYTHING you sew can go into your quilt. I'll show you how. In fact, pull out some of those blocks that didn't make it into another quilt and throw them in!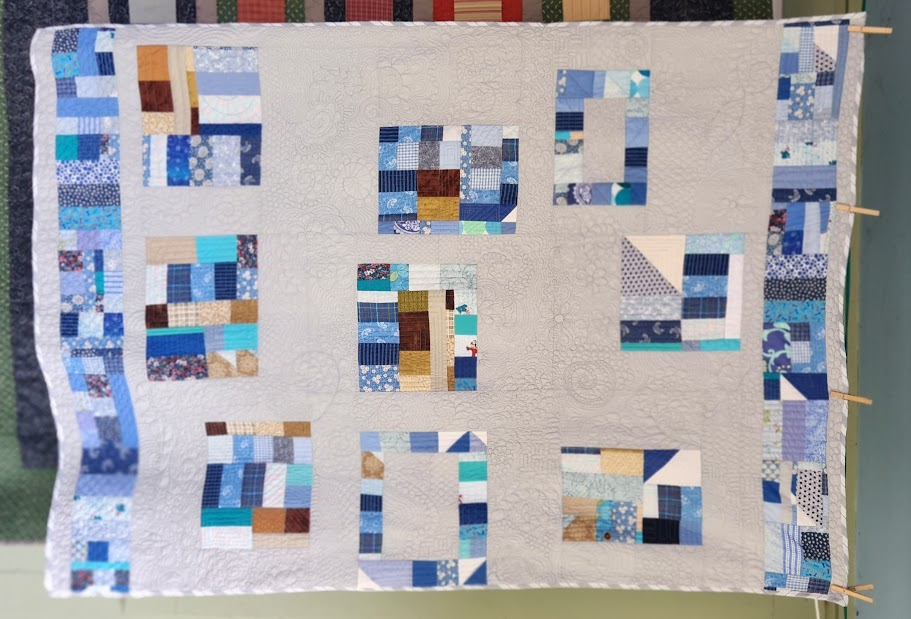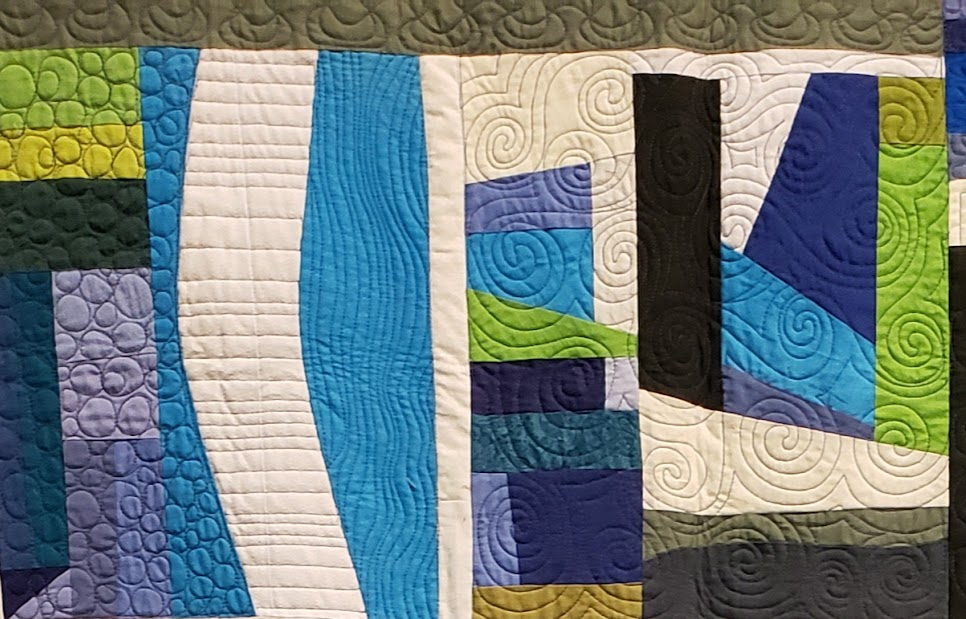 1. We'll have fun! I know that walking into a classroom for the first time can give a student the jitters. (I should, I taught students from middle school to college classes.) I'll explain it all as we go along. We'll have a separate, private, social media page where you can ask questions, show your work, and make friends. So, there's also that social connection.
Will these reasons do? Because I have more. I will do my very best to write clear instructions and guide you along the way. You know you want to, right? Are you in? Grab a friend or two and laugh about this crazy improv stuff together. That will make it doubly fun!
Are you in a group or guild? Tell them about this IBM! Invite them! In charge of BOMs or monthly presentations? Again, invite your guild. We begin in January!