The Contemporary Fiber Artists of Louisiana has its "Louisiana Stories" works on exhibit at the main branch of the Baton Rouge Parish Library. Yes, I have a piece in the show, but mostly, I want to share the excitement of being active again after Covid. Click on the individual pictures and enlarge them to read the artist's statement.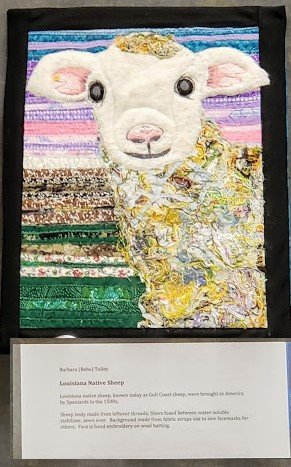 The exhibit lasts through the month of June. Then, in August, it will reopen in the main branch of the Avoyelles Parish Library in Marksville! Yes, I am excited. I'm acting as the coordinator for this event as I am the only member from the parish and there are only a few of us outside of the Baton Rouge, New Orleans, Slidell areas.
Wendy Starn, who also has a piece in the show, will coordinate having it displayed in the Rapides Parish Library. I think it may go to another parish then head south to New Orleans, etc.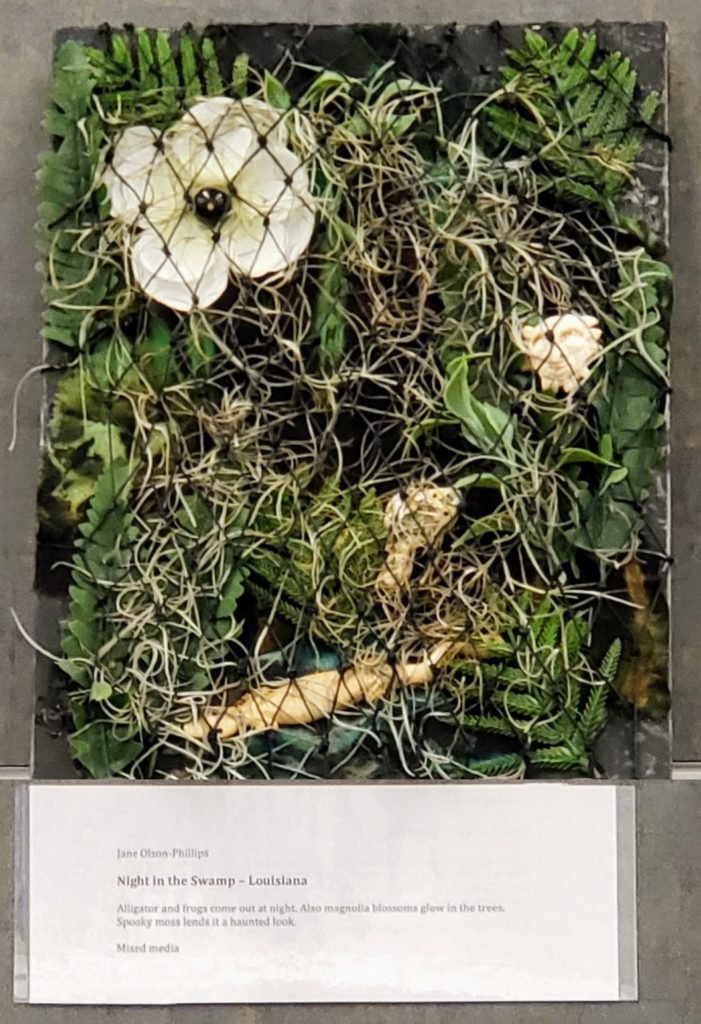 CFAL has this show every year or so, but we completely skipped 2020. Like so many other groups, it took us a little while to figure how to meet without meeting. With one in-person meeting behind us, we were able to put the exhibit together and hold a small reception, which was well-attended.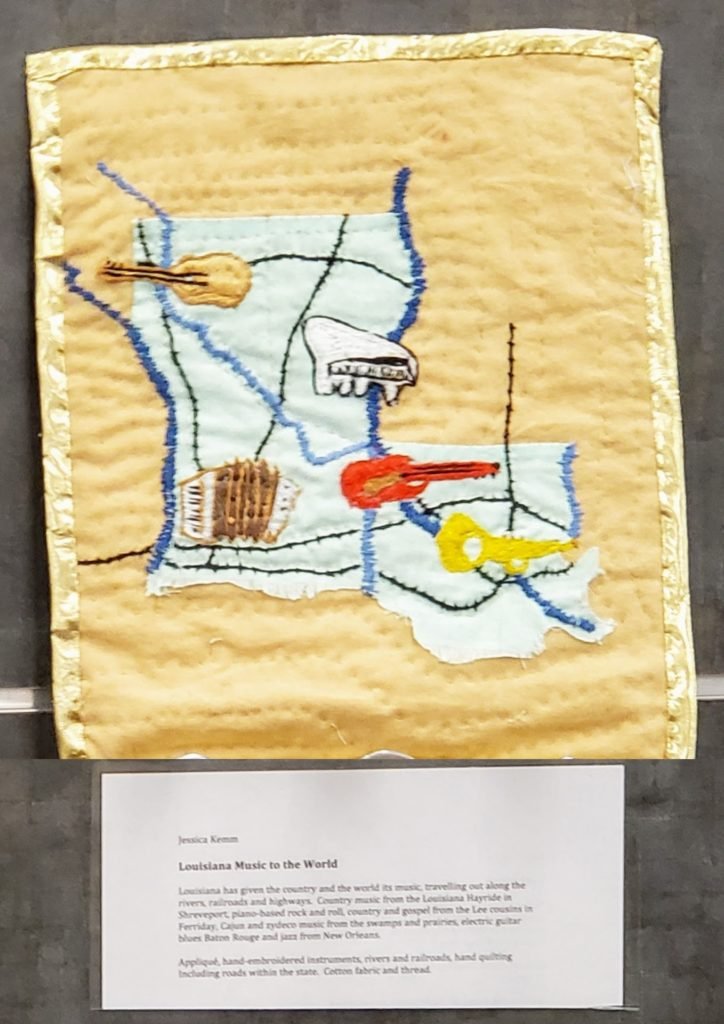 We are planning the same for the Avoyelles Parish Library. People are ready to begin moving around, so I'm hopeful that there will be a good showing in July.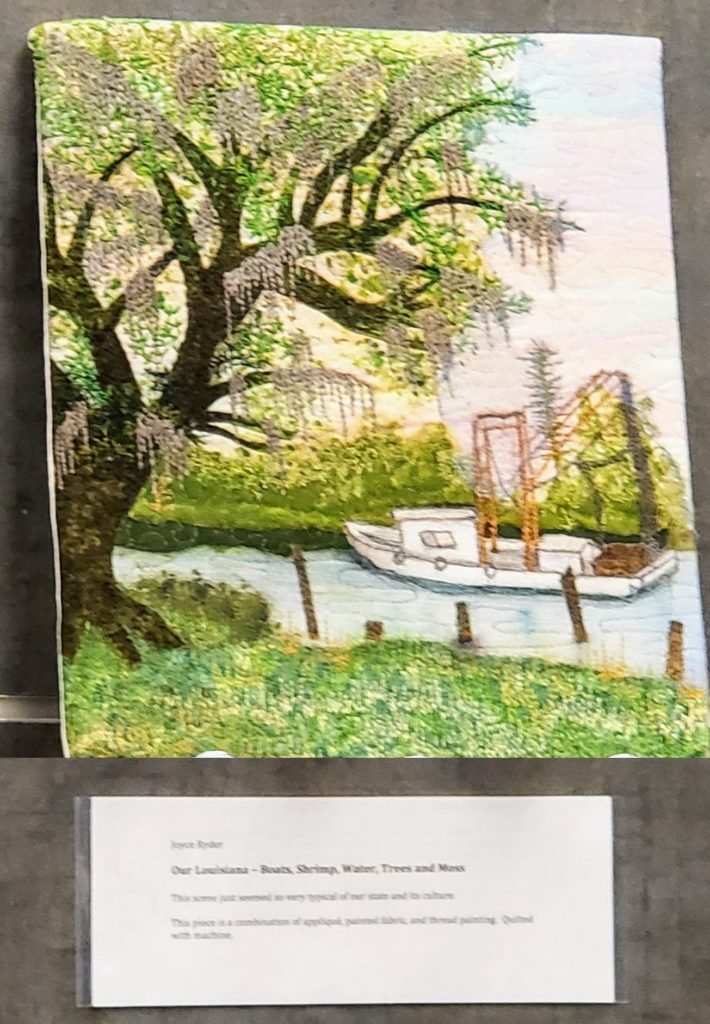 The first seven of 14 works are here. I'll post the other seven (including my own) later this week and link the two posts. I hope you enjoy.