CQG is my local quilt guild, Cotton Quilters. We meet each month on the first Monday of the month. However, that first Monday thing has been a little wonky lately. But we make it work.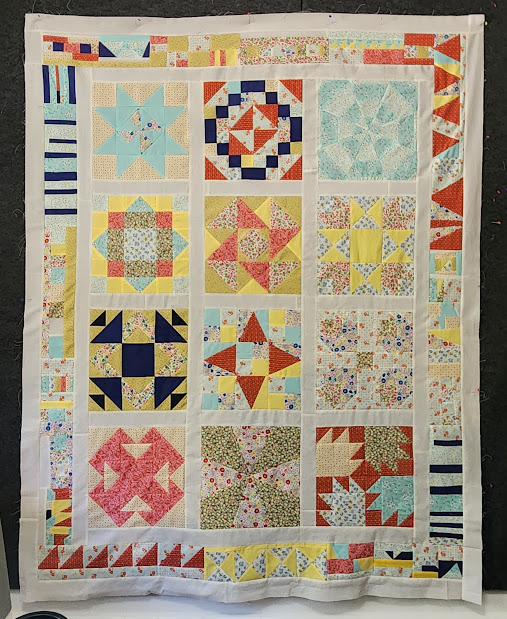 Finally, the block of the month game is finished–for me, at least. You can read my opinions about those traditional blocks, and my fabric decisions, in this post.
CQG elects new officers every two years. This means the president is responsible for a quilt show in her second year. THAT means she has time to figure out a few things, such as who will offer to help and who will help. (It's not always the same, you know.)
One exciting bit of news is that we have added several new members and not all are from Avoyelles Parish. The quilt show drew in three or four, and five people joined last spring while I was still working. It's exciting to see new faces, get new ideas, and hear new opinions. The next year or so will be lots of fun.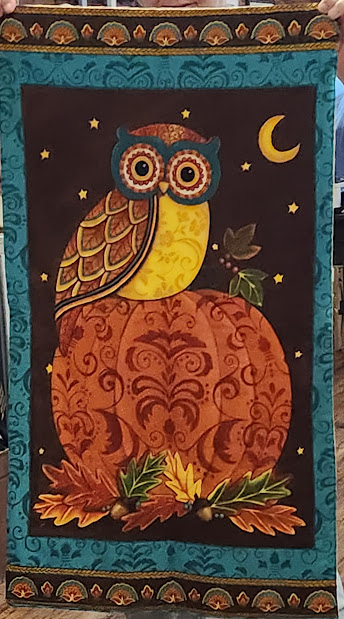 At our last meeting, as always, we had a few minutes for show-and-tell. I showed the BOM flimsy that I recently finished, some bags, and another flimsy I'm not happy about. I was hoping someone would give me some "idears," as as few of our uber-Cajun members say. That didn't happen, but I took another look at it, and maybe it's not as horrid as I tend to think. Maybe. I don't know. Yet. I may have to abandon it for a while. Or forever.
Anyway, these these last pictures are of some of the show-and-tell items from that meeting. I have more, but there are just too many for this post. Also, I haven't done a thing with them, so surely there are some gray heads in the foreground. I realized as I was writing this post that I haven't posted anything about CQG in the last few months. If you'd like to see more of our work, go to our Facebook page.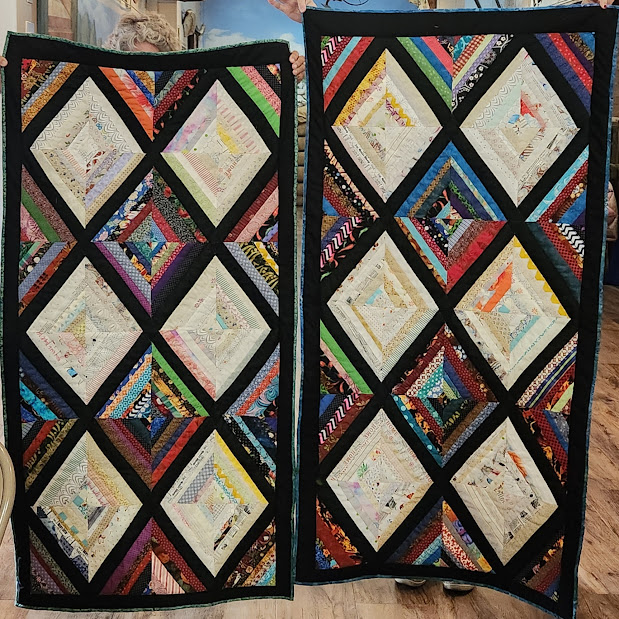 Have a great week, everyone! And thanks for visiting. If you have any questions or comments (I love those) please leave them in the comments section. I promise I will read and respond to every one.