Earlier this week I posted half of the "Louisiana Stories" photos that Richard took at the Contemporary Fiber Artists of Louisiana reception in Baton Rouge.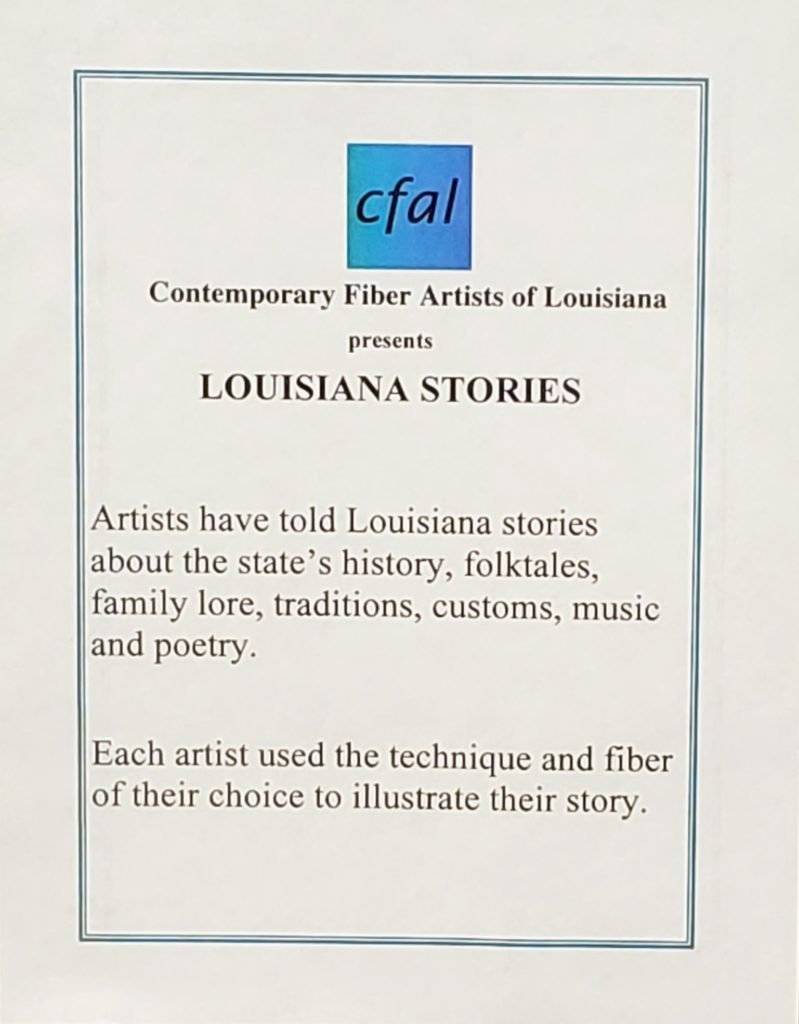 It was awfully sweet of him to take pictures while he waited around for a couple of hours. Having food at the reception may have helped, however. Regardless, I appreciate his pitching in. Just a quick reminder: you can click on a photo and enlarge it to read the artist statement below the art work.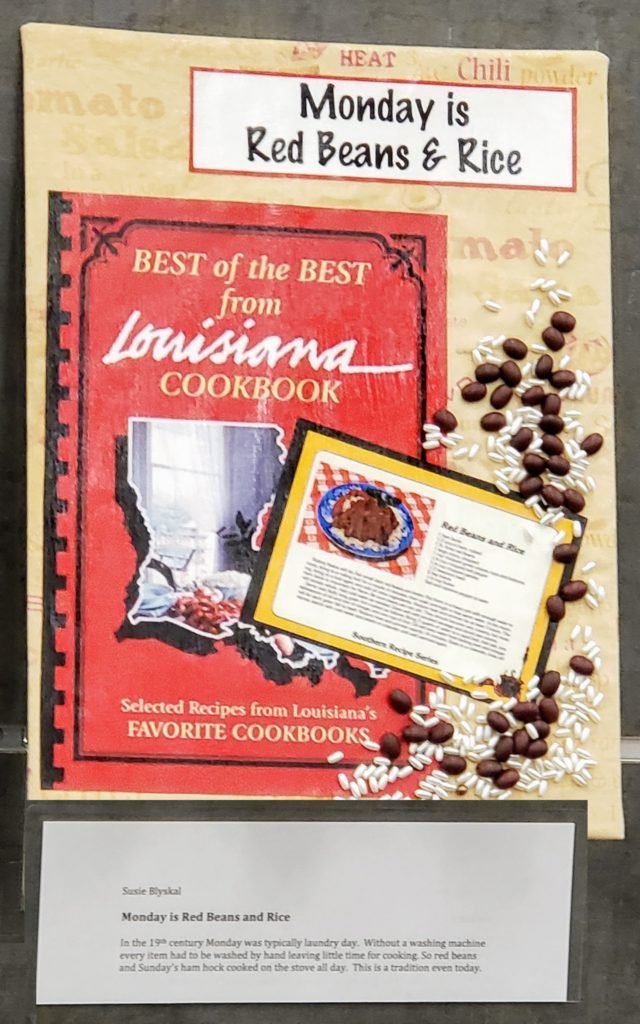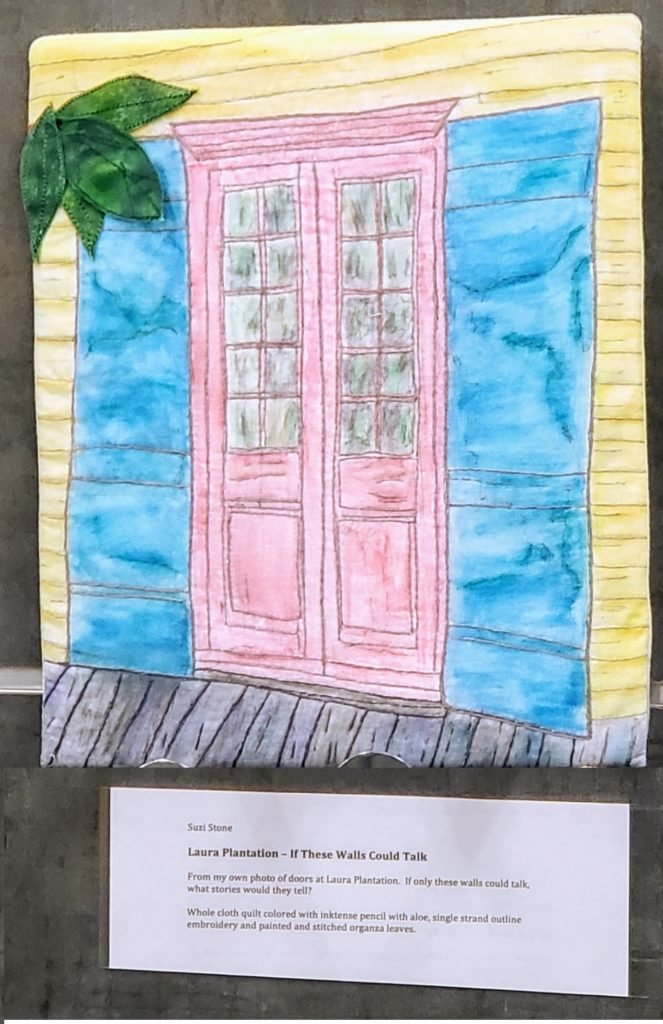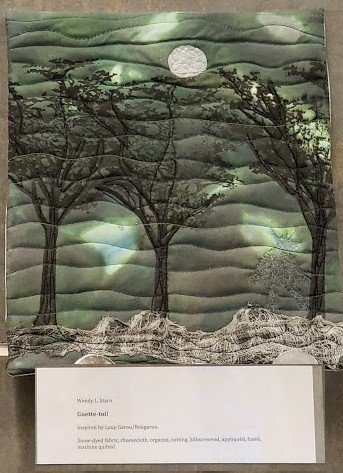 This last one is from moi!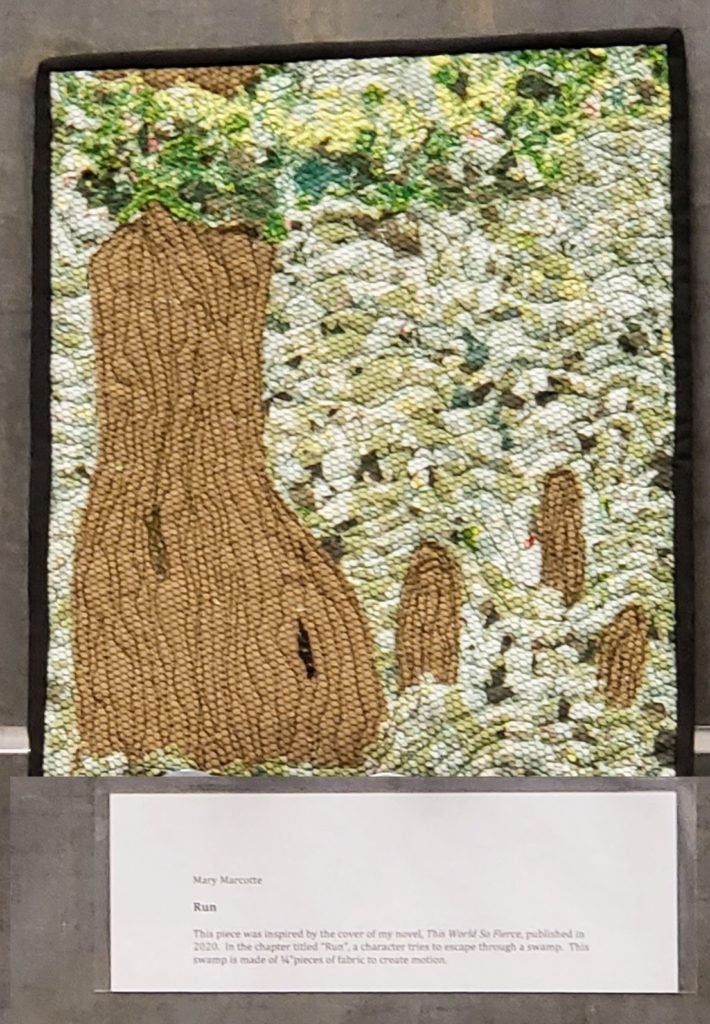 I hope you enjoyed the virtual show as much as we enjoyed the real thing. It's wonderful to be out and about with friends again. See the first segment of the "Louisiana Stories" exhibit.