Okay, remember, I'm from Louisiana. Eating "well" doesn't necessarily mean eating what is good. It mostly means eating too much of what you already eat too much. Does that make sense? Sure, it does. In Louisiana, anyway. We ate tacos. And we had spaghetti. We had Greek (though I'm not sure what it was, exactly). We enjoyed Lebanese. My friend and I cooked Thai. Yum!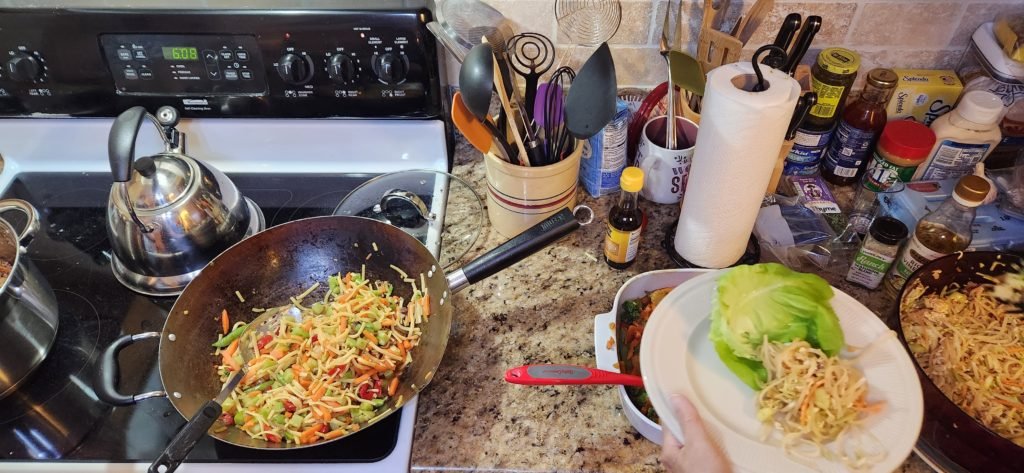 Okay, so we did also eat salad. Lots of salad. And I ate either oatmeal or cream of wheat for breakfast. Of course, I also ate lots of sweets. Way too many sweets. I tried (for a day) to stick with healthier sweets, but when someone brings out cake…
This post is supposed to be about what Janice and I cooked, which was an Asian blend, I suppose. Janice cooked the meat sauce for lettuce wraps. She also made rice noodle salad, which was spectacular. I had egg rolls and veggie stir-fry. While Janice cooked everything from scratch, I cheated and bought frozen foods. We got lots of compliments, so I guess it was okay in the end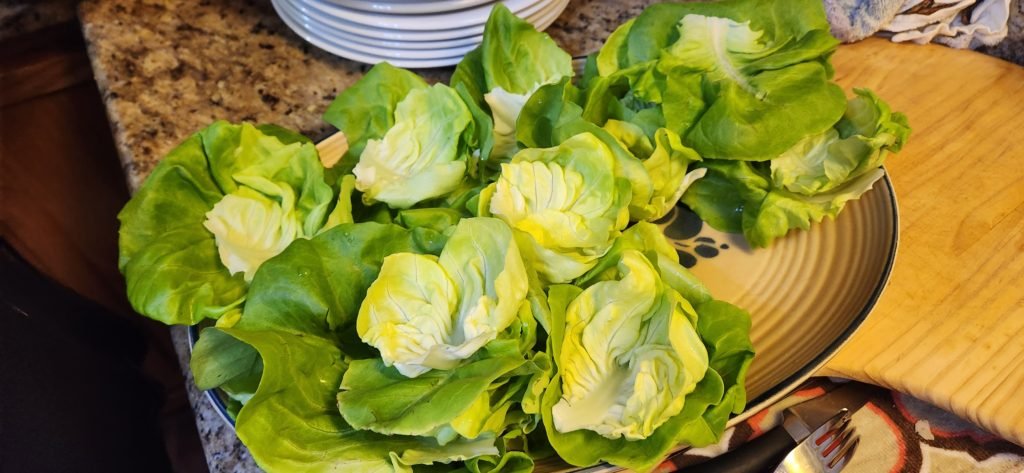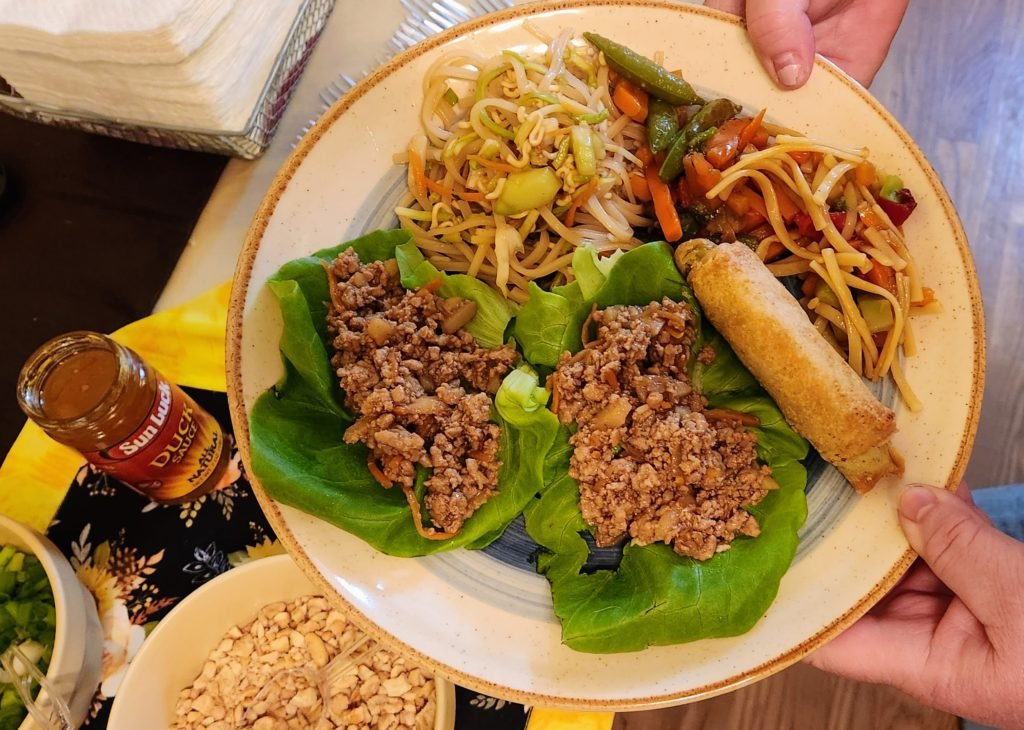 While Janice cooked the meat, I washed and prepped the toppings. I like doing the work of a sous chef, so it was a fun hour or so in the kitchen.